''Leave a comment''











This installation was meant to recreate the safer space of a conversation I had with two other womxn on agressions towards womxn on cyberspaces.

The work consisted of three walls scattered with balloons, shredded pieces of paper, paint, pencils and brushes, onto which were projected videos from our actual conversation that had happenned prior.

The conversation had offered for us a healing space in which we had the liberty to romp and express our feelings, using the same props that were present in the installation. The conversation was recorded and videotapped by all three of us and played during the installation.



When the viewers visited our installation, a sign encouraged them to take off their shoes and join/participate to the conversation by all means.
All the props were actually glued to the walls and the floor, which created a false
welcoming/open/safe feeling, which links to how cyberspaces are constructed.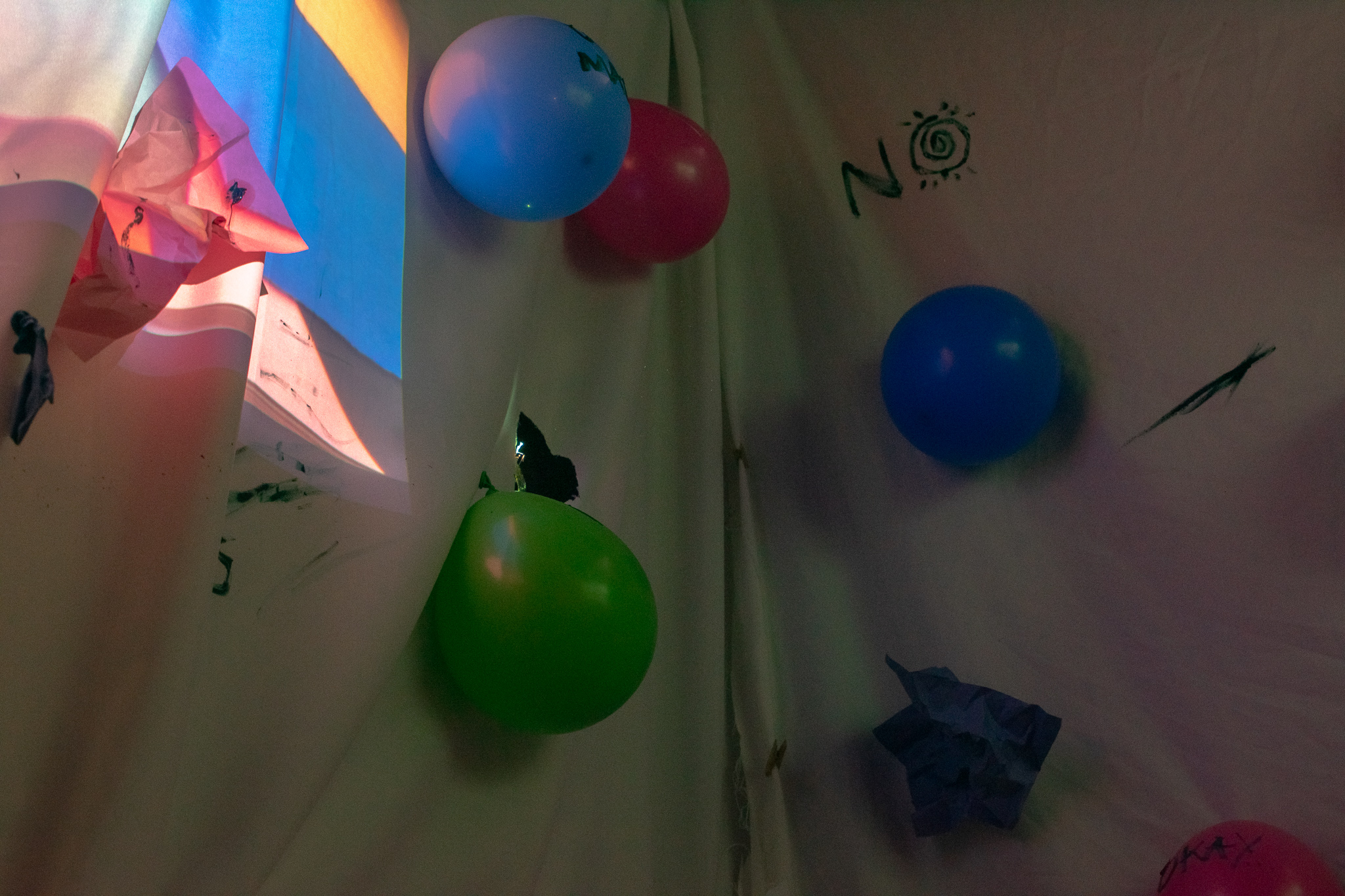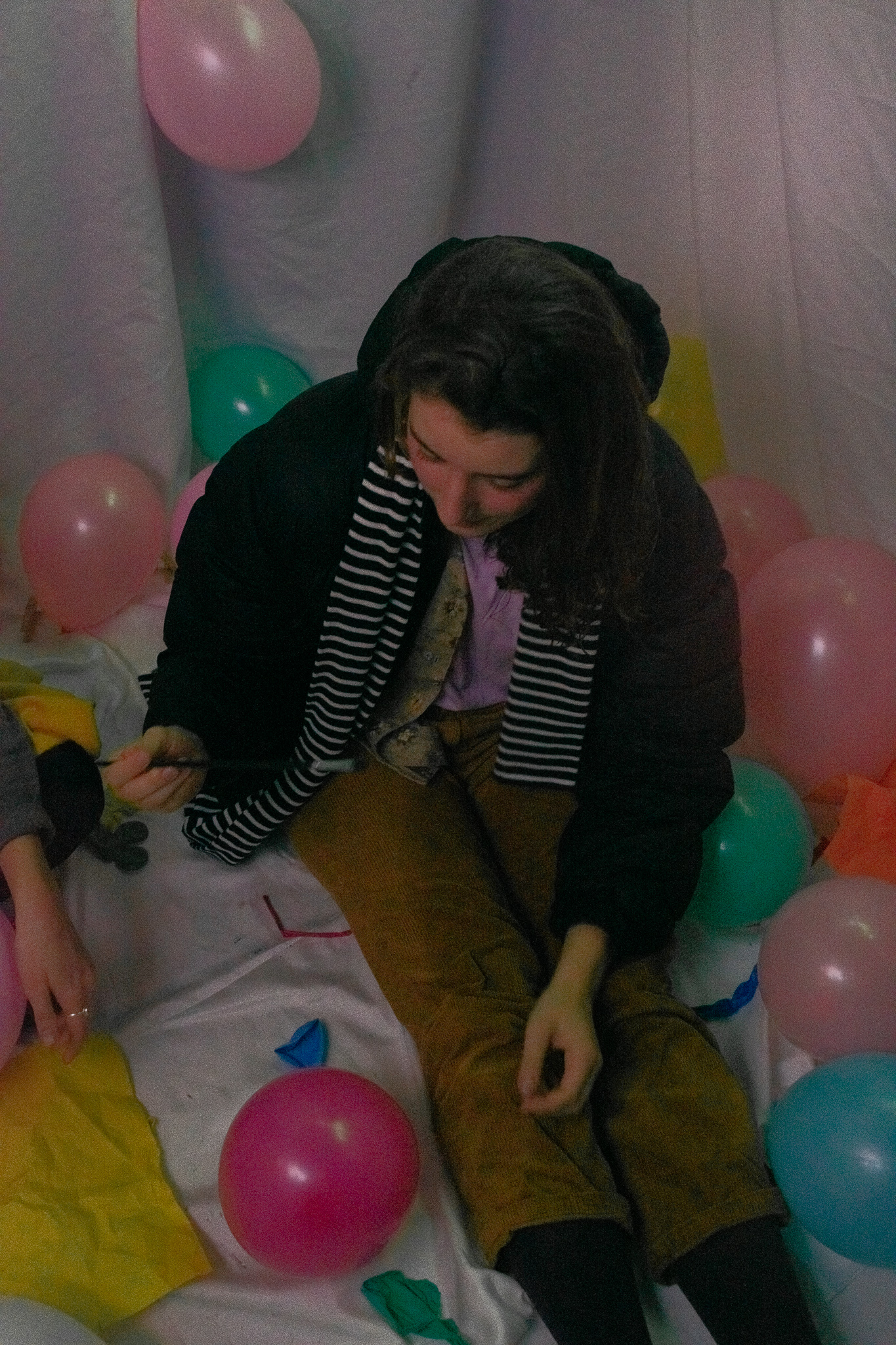 ''Leave a comment'' was made in the context of the Intermedia III class at Concordia University, in collaboration with Laurence Guilbault.

2019